By Tom Feiza, Mr. Fix-It, Inc., HowToOperateYourHome.com

Any kind of siding can leak – including adhered masonry. To prevent water damage to the wall assembly, adhered masonry must be properly drained.
Adhered masonry vs. good old brick veneer
In the past 20 years, adhered masonry has replaced real masonry veneer as the most common exterior stone finish. We use different terms for this adhered product: faux stone or brick, adhered stone, thin cut stone, manufactured stone or veneer, "lick and stick,"and the list goes on. The important issues are the product's thickness, drainage, and how it is assembled on the wall.
Illustration S124 shows the basic difference. Real brick or stone veneer is supported by the foundation. There is an air gap with a water-resistant barrier and flashings for drainage. In contrast, adhered brick or stone is attached directly to and supported by the frame of the home. Adhered stone requires a specialized water-resistant barrier and special flashings because there is no air gap.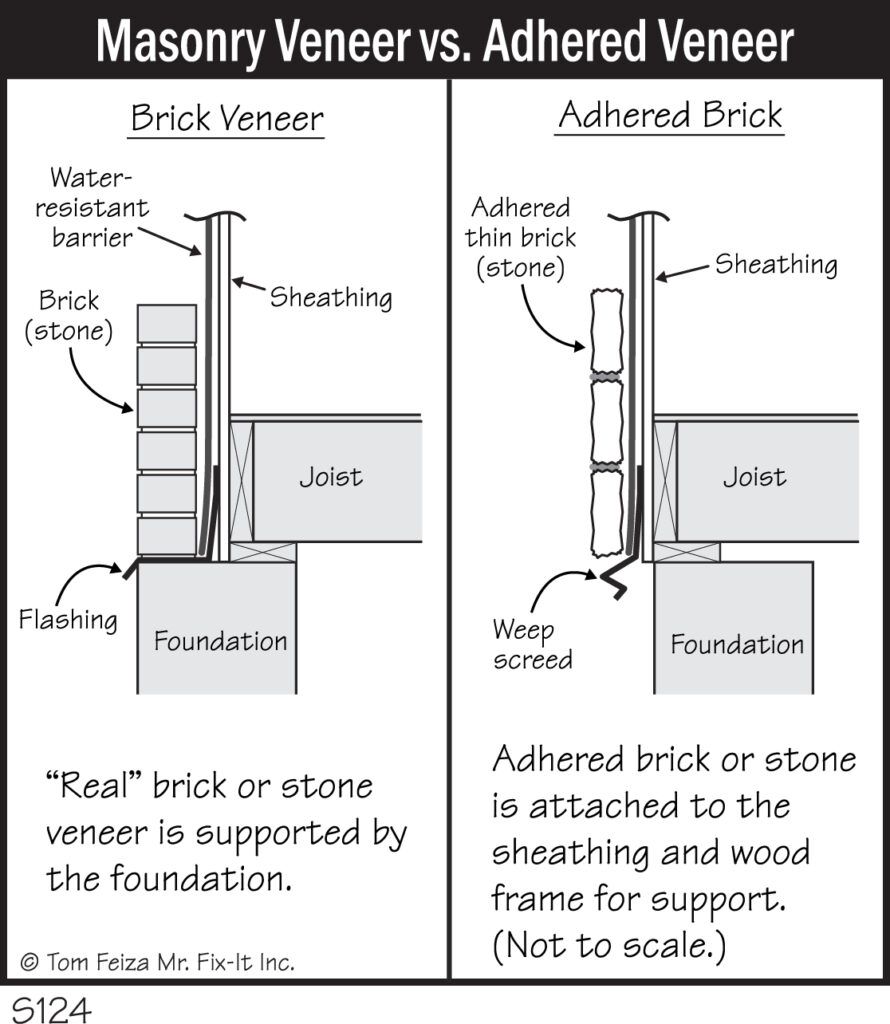 Adhered masonry veneer
Details of installation and water barrier/drainage for adhered stone (Illustration S108) are similar to those for synthetic stucco. There should be multiple layers of a water-resistant barrier and metal lath. Then the product is adhered with mortar. The proper assembly requires a weep screed at the lower edge and a 4- to-6-inch clearance to grade. The clearance to the roof, supported concrete, and walks is often 1 to 4 inches. There are critical requirements for flashing over all penetrations like windows and doors as well as edge sealants to windows.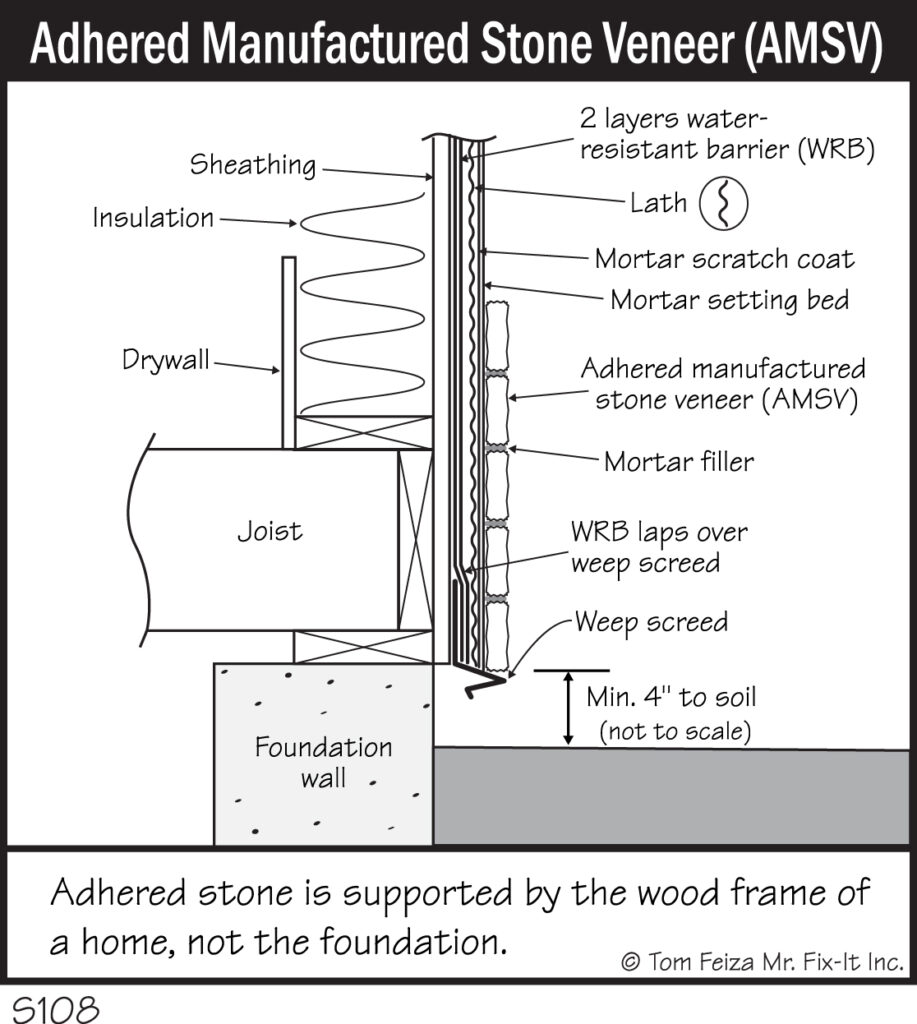 Look for specific installation requirements for adhered products used in your area. A good general reference is "Installation Guide and Detailing Options for Compliance with ASTM C1780" by the Masonry Veneer Manufacturers Association. Google "MVMA" or the publication's title and you will find downloadable versions of the guide.
Problems with adhered stone
I have seen many, many issues with the installation of adhered stone. It is rarely installed correctly. Take a look at Photo 1. You can see moisture stains where water enters the wall. There should be a gap and flashing to the roofing to keep water from becoming trapped against the stone by the angle of the vertical wall. This home had major leaks into the front entrance and the basement.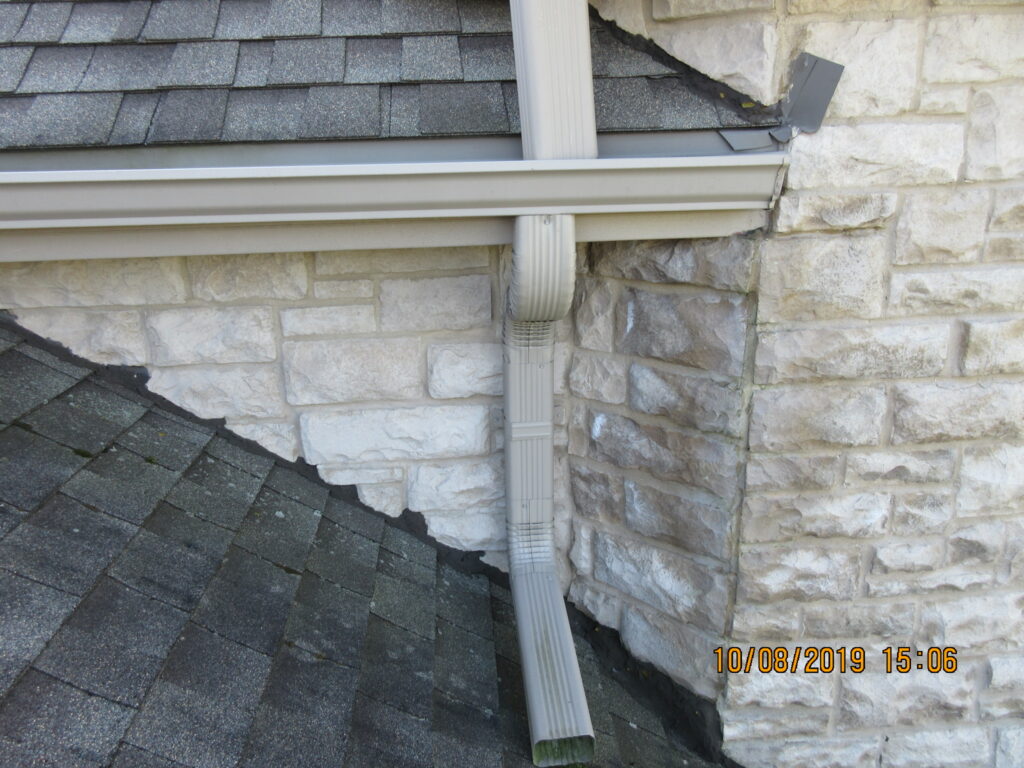 Photo 2 shows classic missing details: no kickout flashing to the gutter, and no flashing and spacing above the shingles.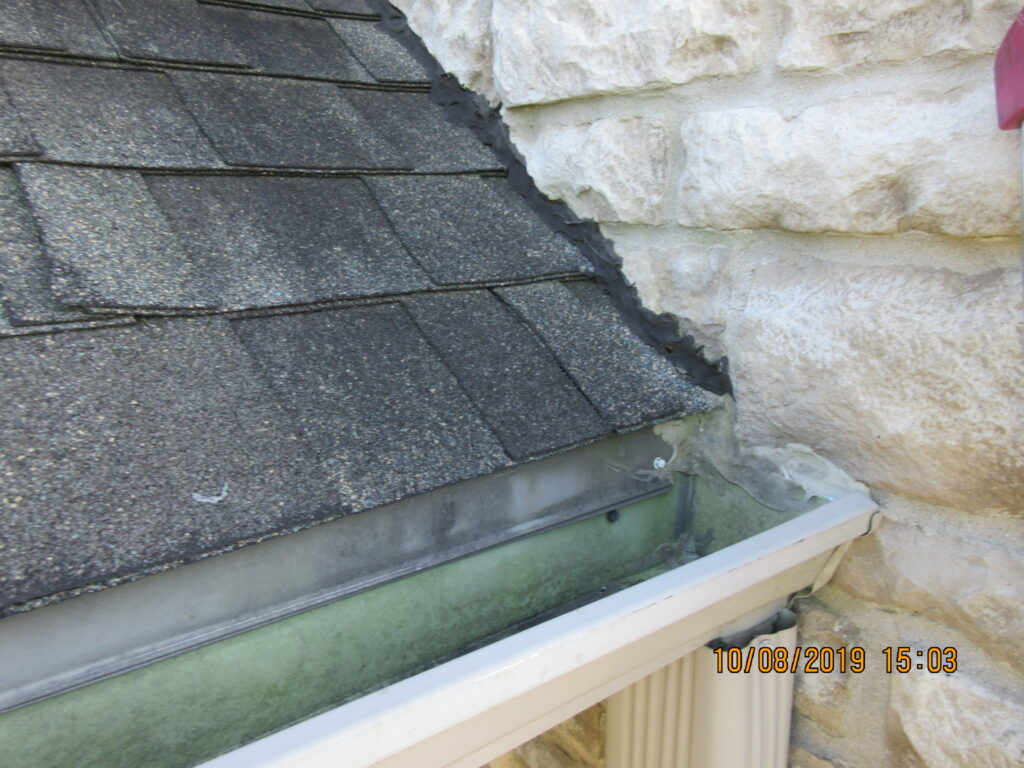 The takeaway
You should be able to recognize the difference between adhered masonry and real masonry veneer. Study the installation details for adhered masonry, and carry them with you during inspections. Identify any visible adhered stone installation defects and call for further evaluation. Adhered stone needs a specialized inspection, just as synthetic stucco does. Many times, damages hidden behind the adhered stone are not visible during your inspection.