QUESTION
My tri-level home is about 35 years old. We have water in our basement coming from the foundation between the lower level and basement common wall, and the front basement wall. The basement wall is under a 6'x23′ cement slab across the front of the house. Whom do I contact to resolve this issue?
ANSWER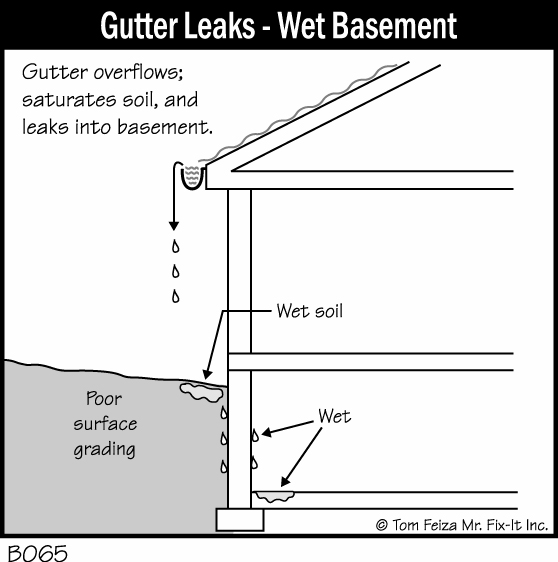 Think about the specific symptoms you see when the leak is occurs. If it only leaks when it rains, you may have a problem with surface water, surface drainage, gutters, downspouts, sump-pump discharge, or storm sewer lines. If you have a sump pump, is it running and moving water? Does it run when the leak occurs?
A leak at the floor/wall joint is caused by too much water flow toward the area, and a possible hampered drain tile system. Water leaking higher on the wall is often caused by surface drainage issues.
I suggest you contact an independent basement inspector. In the Milwaukee area, Mike Shadid (414-379-1265) and Chuck Weber (414-536-1300) are good options.
Basement Specialists Inc. is a great basement repair company. However, be careful; some basement repair companies will send their sales folks to evaluate the problem, or say that they provide an "independent" inspector who actually works for the repair company.