QUESTION
I am building a commercial building with a rubberized flat roof. I want to go to R45 insulation on the roof, but my friends say that after R23 you don't see a return on your investment. Is that true?
Also, what is the best way to insulate the walls of a commercial building? What is more efficient – an exterior HVAC system, or an interior in a basement? I am looking to save cost for natural gas, so any advice would be greatly appreciated.
PAUL
ANSWER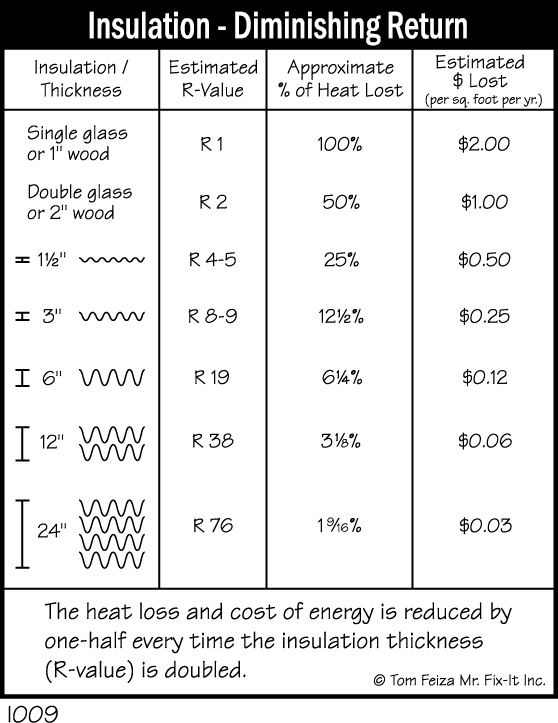 In most cases, an insulation value of R38 is recommended for roof or attic insulation in residential and commercial construction for northern climates. But, the insulation will also depend on the usage of the building, and how warm it will be kept. The wall insulation is dependent on the type of construction and finishes.
A heating, ventilation and air conditioning system is always more efficient if you can keep the complete system (and the ductwork) inside the building's conditioned air space. Units are much easier to service if they are in the space, and if duct leaks occur, they will leak into the space. Roof-mounted units are often used to save interior space, but are never as efficient.
Contact the folks at Focus on Energy. Check their programs for energy efficient construction. They are residential and commercial experts who have lots of experience with saving energy. They also have rebate programs for energy efficient construction. With our economy, and the increasing cost of energy, it will be a good payback to build an efficient building.
MR. FIX-IT