Always be on the lookout for water leaks in your home, including little clues that could indicate bigger problems. For instance, if interior paint is bubbling or loose, you're likely to find a water leak behind the paint.
Around your toilet, check the vinyl flooring. Any gray stain in the vinyl that can't be washed away may indicate a leak where the toilet connects to the drainage pipe – or a leak at the wax ring sealing the toilet to the drain pipe flange.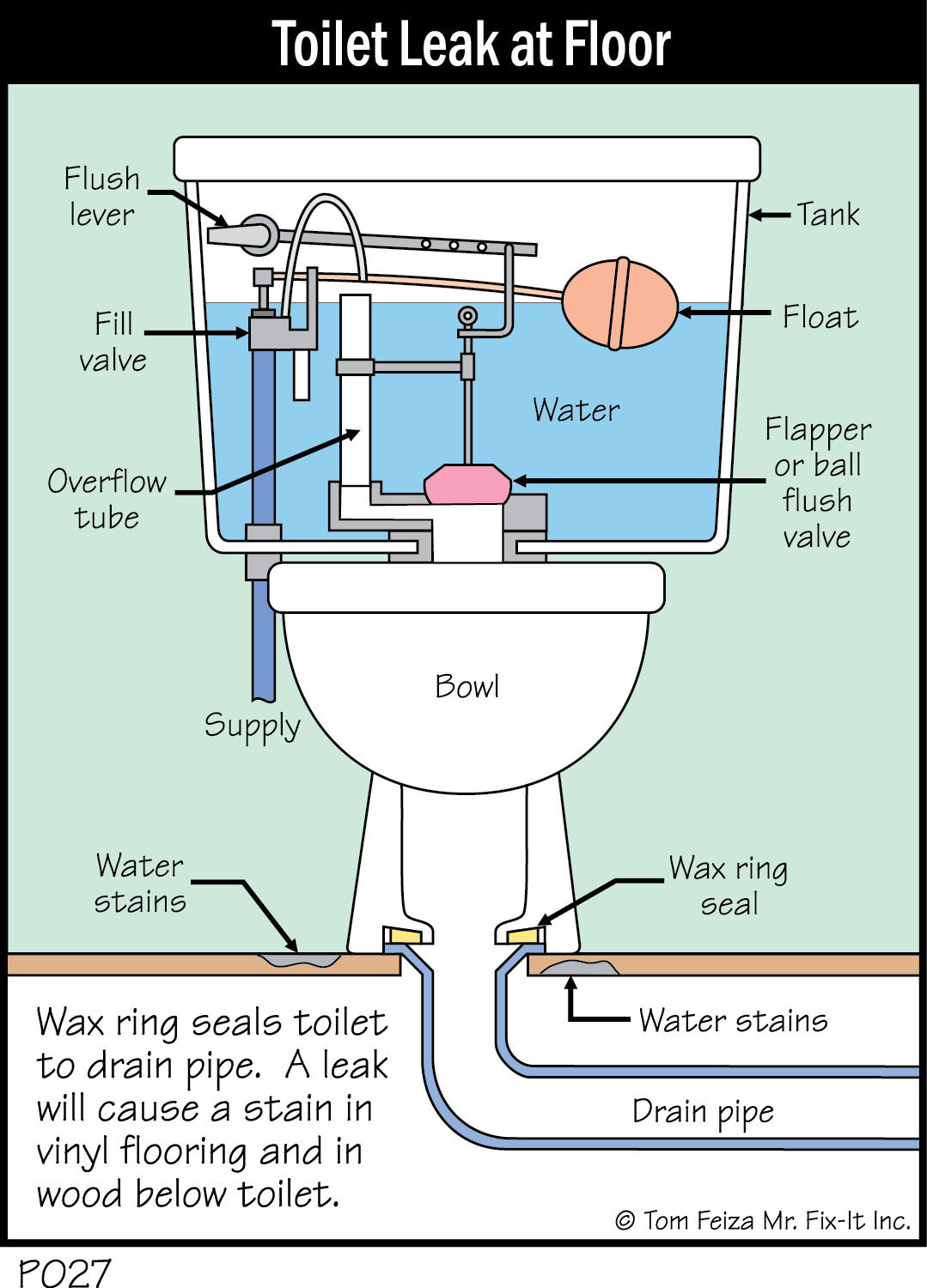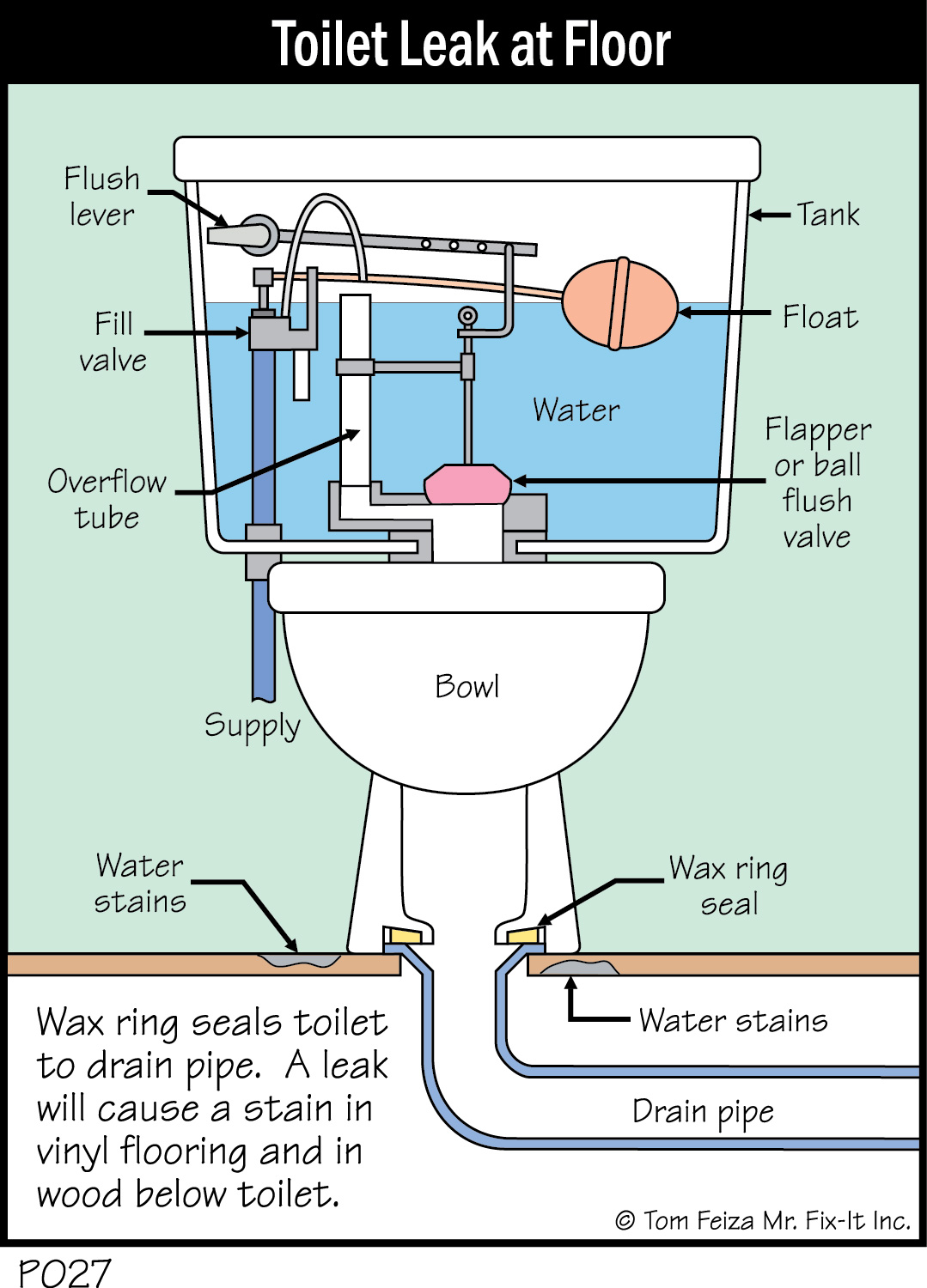 The gray stain in the vinyl is caused by a small amount of water seeping under the vinyl. Water discolors the subfloor and vinyl; the stain can't be removed.
Gently rock the toilet from side to side. It should not wobble or slide on the floor. Any movement means there may be a problem that should be checked by a plumber.
If your home has a basement or crawl space, you can also look for signs of drips or wood stains below the toilet. This type of leak is particularly bad because it can cause unseen rot that may require replacement of the subfloor – an expensive repair.