So the kids had a little shoving match, knocking against the bedroom door, and the doorknob smashed a hole in the drywall. They had done this before but never punctured completely through the drywall. Those previous dents could be ignored, but the new hole needs to be fixed.
Your experience with patching drywall has taught you there is only one way to achieve a perfect patch – hire a professional. Sure, you can spread some spackling compound or drywall compound over a small hole, but the texture never matches. Worse yet, the sanding creates a huge mess and makes the patch look even larger as the texture is removed.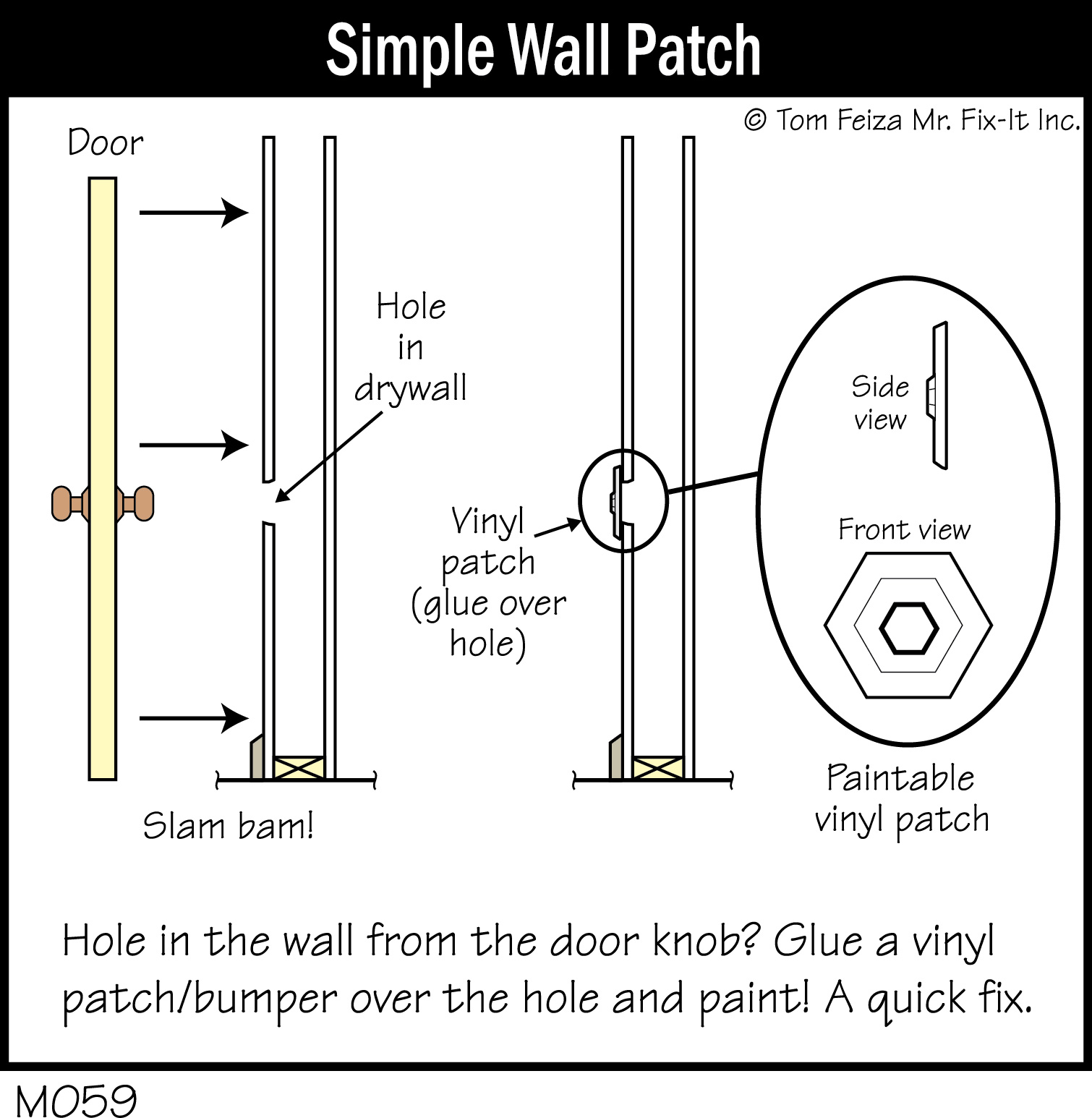 For the hole created by the doorknob, we have a quick fix: cover it with a circular patch/bumper. The bumper will be slightly raised from the drywall surface, but it will look like it was designed to be there. The bumper will be larger than the hole, creating a sturdy support base, and it can be held in place with construction adhesive.
After the bumper patch is in place, you can paint it to match the wall color.
As a preventive measure for the rest of your house, make sure all doors have a working doorstop or a bumper to prevent doorknobs from striking drywall.