Each year many home fires are caused by improperly maintained clothes dryers. The dryer and vent pipes can overheat and cause a fire. Vents plugged with lint will compound the problem. Don't let your home become the next casualty.
First, always follow the manufacturer's requirements for cleaning the dryer lint screen. On most dryers, the screen is easy to find and clean between each load; just pull the screen from your dryer and remove the lint.
Next, make sure the ducting that vents dryer discharge to the outdoors is properly installed. Many dryer manufacturers and local municipalities require a metal vent duct, not a flexible vinyl vent. The metal duct should have as few bends as possible and be routed outside with as short a duct as possible.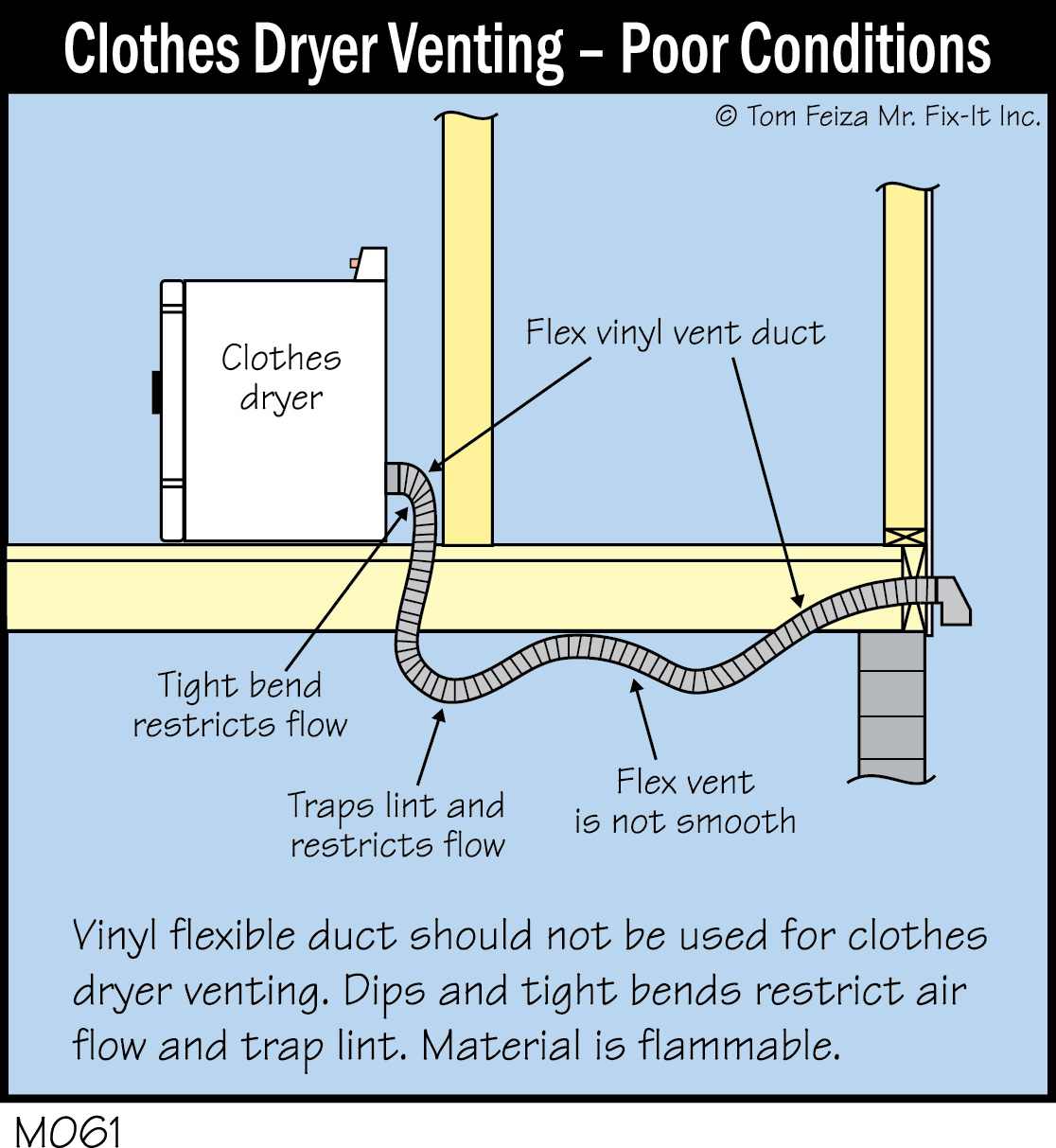 The problem with flexible vinyl and flexible metal ducts is that their rough interior traps lint. Also, these ducts are often installed with excessive loops and tight bends that trap lint.
When in doubt, contact the manufacturer of your dryer for specific requirements. A person who cleans chimneys may also clean and maintain dryer exhaust ducts and will know local code requirements.