QUESTION:
Last summer, we had our 50-year old cedar siding replaced with fiber cement. They did a good job of caulking around all the windows, however, I am wondering about the insulating properties. I asked to have insulation added, but was talked out of it. They said adding insulation was inconsequential, and not worth the cost. Do you think there is a significant difference in insulating properties between cedar and fiber cement? Our gas bill for period ending Dec '11 used 60% more therms than last year with 8-degree average lower outside temperature. We did set our thermostat one degree higher.
RALPH
ANSWER: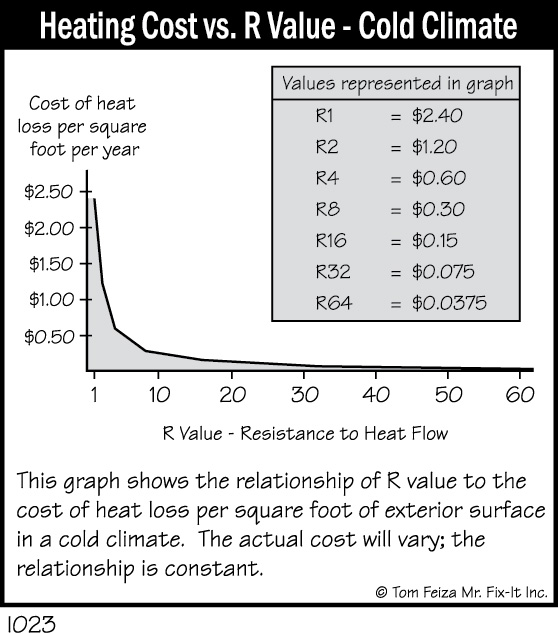 As far as insulating value, old cedar siding or new cement board siding would be about equal. It is likely the newer siding provides a little better seal against air infiltration.
The best way to install the cement board siding is to remove the old siding down to the studs and then add a rigid foam board insulation. The joints can be taped, and a house wrap can be added to further limit air infiltration. This allows the siding to be securely fastened to a flat surface and allows more options when working around the windows and doors.
The rigid board insulation does add significantly to the insulation of the exterior wall. I suggest using a 1-inch thick panel of rigid foam. This adds an R-Value of about 5 or 7 and insulates over the edges of all the wall framing studs. The edges of the studs are about 25% of the surface of the exterior wall. Without the foam, they have no insulation.
It sounds like you gas bill is about normal given the very cold and windy weather we have had this winter. Just switching from cedar to cement board should have no impact.
MR. FIX-IT