Question:
I have frost in the attic of my five-year old, two-story house. I noticed a small leak coming out of the can light in the bathroom. Do I have enough insulation in my attic? I have 2″ x 4″ ceiling rafters, with ~16 inches of blown-in white insulation. I also have a ridge-vent running along the peak. Could heat be exiting through the attic door, exhaust vents, or can light, then melting the frost?
–Kevin
Answer:
Most folks who study moisture and home systems would identify your issue as an air-leak problem into the attic. Warm, moist air from the heated space is escaping into the attic, and moisture from that air is condensing on the cold roof deck. This may show as ice in very cold weather, and water in warmer weather. The problem is not insulation.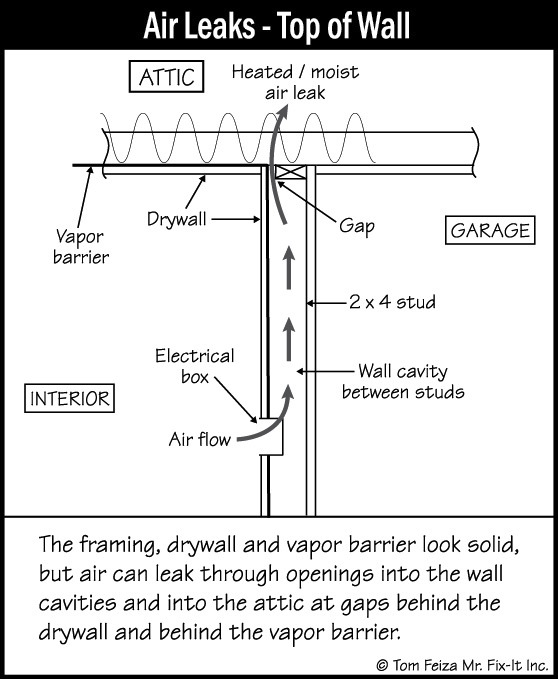 You need to search for air leaks at can lights, plumbing, electrical penetrations, chimneys, trap doors, etc. Seal up the air leaks, and the problem will be solved. Sounds easy? It's not. You need an experienced contractor, who knows how to locate and seal the leaks. However, stopping theair leaks will save lots of energy.
I suspect you saw the leak at the can light because the light heat was melting the frost. The plastic vapor barrier is also open at the can light. If you want more information on attic insulation and air sealing, read my article Insulate Your Attic – But Don't Stop There!
–Mr. Fix-It